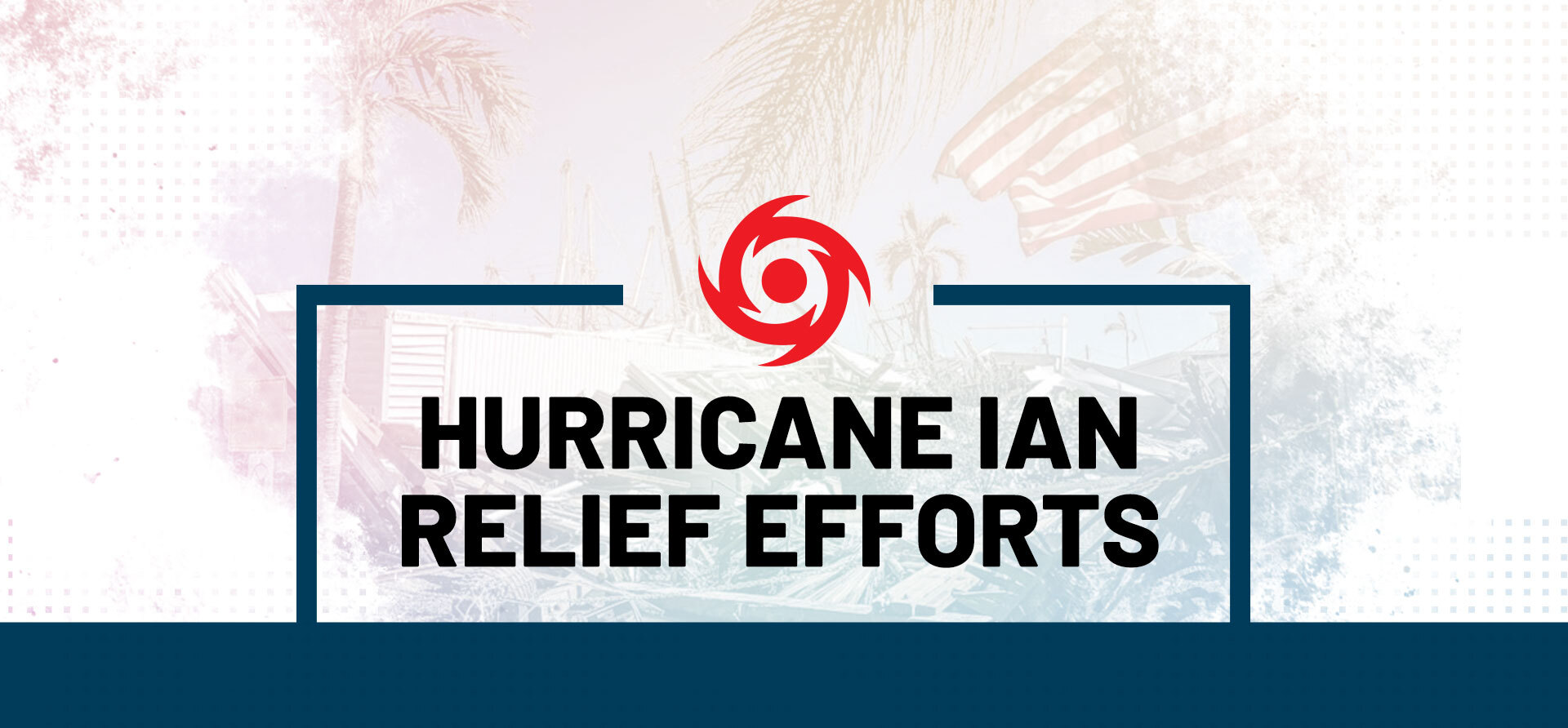 Hurricane Ian, a powerful Category 4 storm, made landfall in Florida's southwest coast, displacing more than 40,000 people and killing at least 76 people. With rescue efforts still underway, now is a critical time to give aid. Our Disaster Response team, and 200 volunteers, are on the ground providing relief, and we need your help.
OR TEXT "
IAN

" to (407) 204-1474
Click below to purchase goods! Your donation will be delivered directly.
Affected by the hurricane?
For those in need, relief is available. Please call or visit these locations.
Port Charlotte Seventh-Day Adventist Church
2036 Loveland Blvd, Port Charlotte, FL 33980
Monday, Wednesday, Thursday, 9:00 a.m. – 1:00 p.m.
Call: Diane or Sandy: 941-629-1333
Naples Seventh-day Adventist Church
5050 Davis Blvd, Naples, FL 34104
Call: Main church number: 239-213-335.
Please leave a message.
Fort Myers Seventh-day Adventist Church
3451 Ortiz Ave, Fort Myers, FL 33905
Call: Brenda: 239-770-6625
Lehigh Acres Seventh-day Adventist Church
190 Homestead Rd S, Lehigh Acres, FL 33936
Call: Joan Pascoe: 239-369-3064